collaborative project / research art, 2017.
Supplementary/Extra Classes is conceived as a multi-layered and multifaceted project that, through its various forms, re-examines and treats the role of culture and art within contemporary production relationships. In formal terms, Supplemental/Extra Classes functions as an ad hoc institution that, with its program and policy, becomes the user of the infrastructure in which it operates by inserting additional content, reviewing the functioning models and modes of production of its host. By considering these aspects from the producers and recipients of culture, we strive to articulate the contemporary requirements of artistic production and the problems that arise in its realization.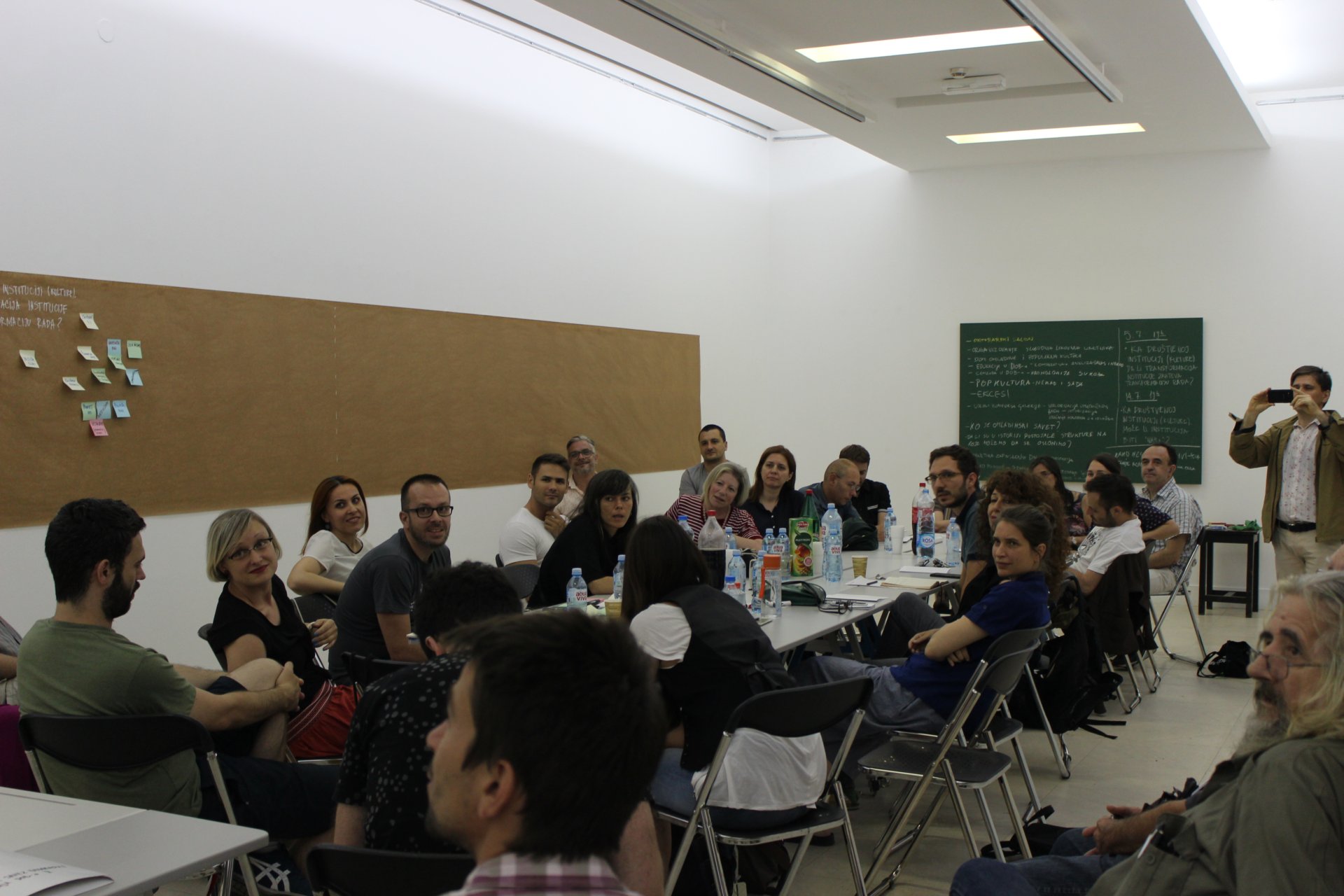 By raising the issue of the relationship between artistic, cultural and educational production in the dormitories (in this case, Belgrade Youth Center (DOB)), the purpose of such an intervention is to open up the position of artist-producer to modify and improve the conditions in which (s)he works and creates. Institutional critique becomes a form for organizing and producing cultural, artistic and educational content. In this way, the cultural institution opens itself to different and creative solutions aimed at creating more horizontal production relationships. The initiation of an experimental and temporal platform for questioning public cultural institutions is guided by the idea of ​​creating opportunities for a space that is more public and "ours". In this way, the working group seeks to raise in public the question of the possibility of singularizing the work of the institution, its de-etatization and de-privatization, and the overall transformation of the notion of the public sphere.
The two-week project was consisted of a participatory exhibition covering the presentation of DOB archival documentation, artistic and educational discussions of concepts (problem areas) that the working group has mapped as central to further questioning the role and work of the DOB and the "open program" created by the public by inviting all actors and organizations on the local scene.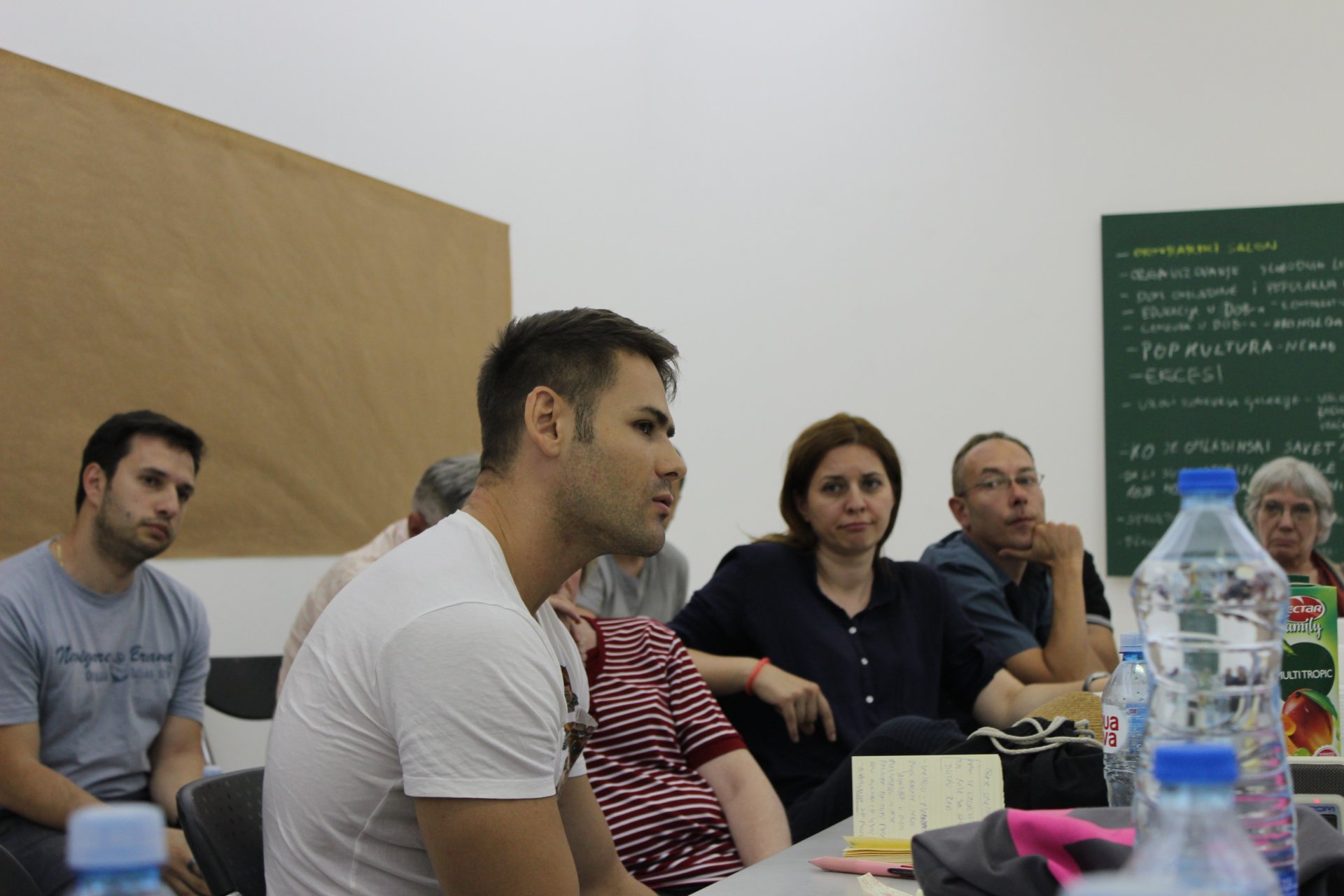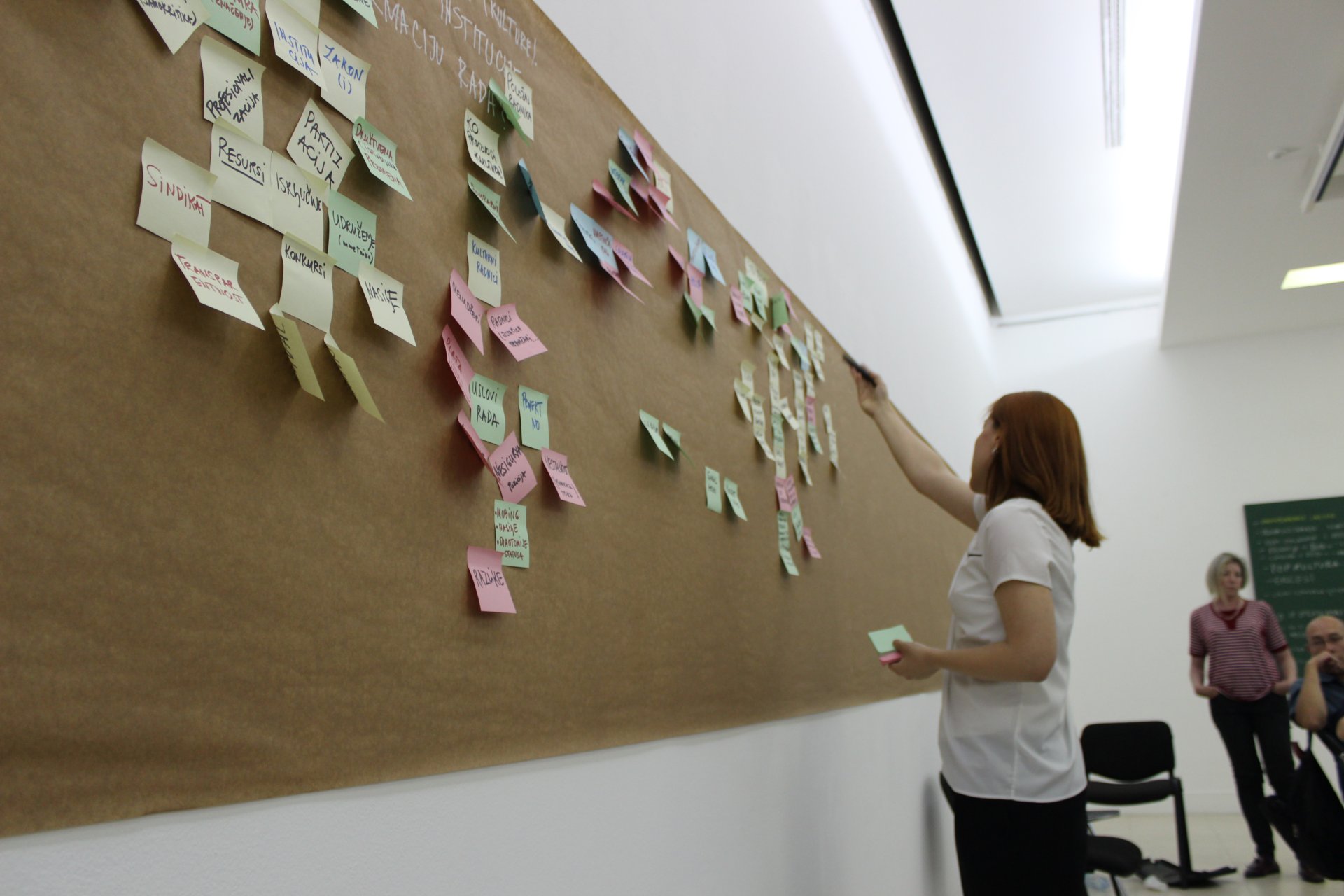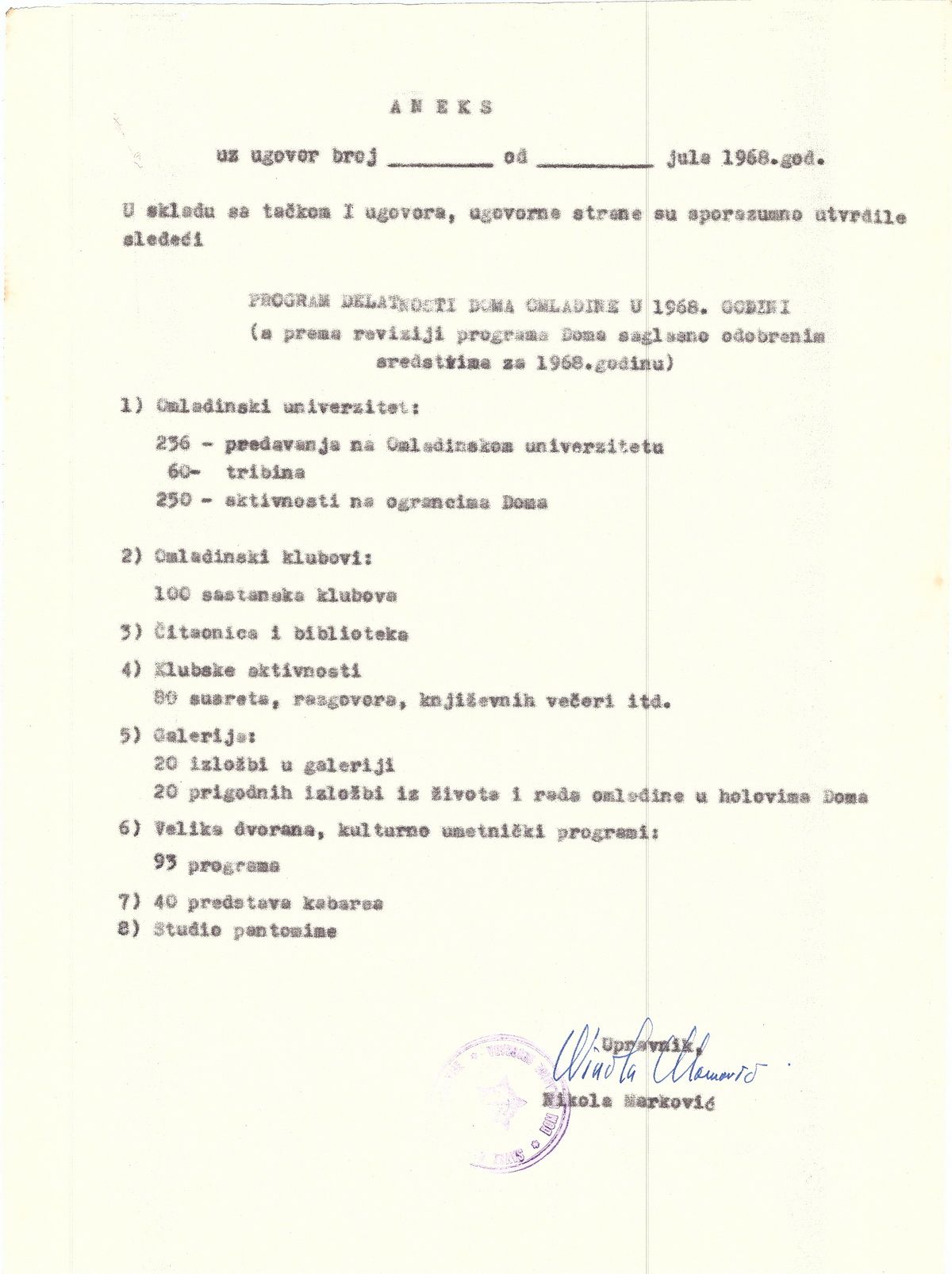 Project is initiated and organised with: Miloš Miletić and Mirjana Radovanović (KURS), Isidora Ilić and Boško Prostran (Doplgenger)
For more information on the project, please visit: https://www.facebook.com/dopunskanastava/ and https://www.dopunskanastava.blogspot.com/