Mural, 8x13m, 2021-22.
The Market Reforms mural is a drawing on a wall of large dimensions on which the glasses of members of the Central Committee of the KPJ (Yugoslav Communist Party) – participants in the adoption of the famous soft market oriented Amendments to the Constitution of 1963, 1967 and 1968 – are presented. The work connects two seemingly incompatible, but realistically present contexts – a private school that deals with the problems of acquiring knowledge, visual perception, thinking and shaping, and a state hospital – orthopedics that processes handicapped and injured bodies in the direction of their healing or reconstruction. In this sense, the chosen motif – an extension of the body – glasses are a symbol that tries to connect these two contexts – the physical (material) handicap of the eye (historical conditioning) and metaphorical handicap of the ability to see in the situation of the need to upgrade it (acquiring knowledge in a private school).
The mural is an attempt to raise questions in a provocative but educational way about the possibilities of our viewing today in the situation of historical myopia and modern handicaps for acquiring knowledge. At the same time, it is intended to be a tribute to the historical struggle of two seemingly incompatible generations of political and cultural protagonists.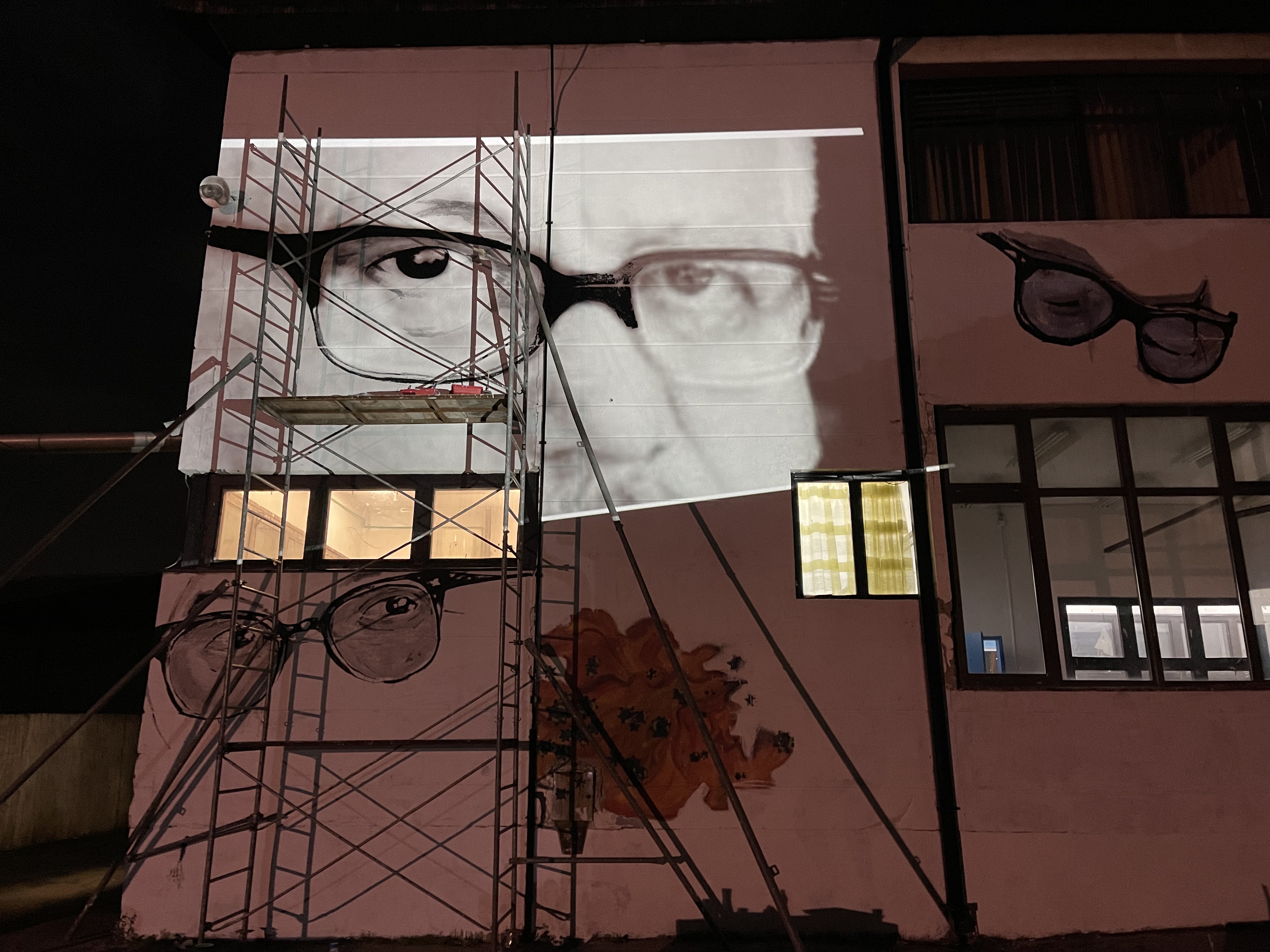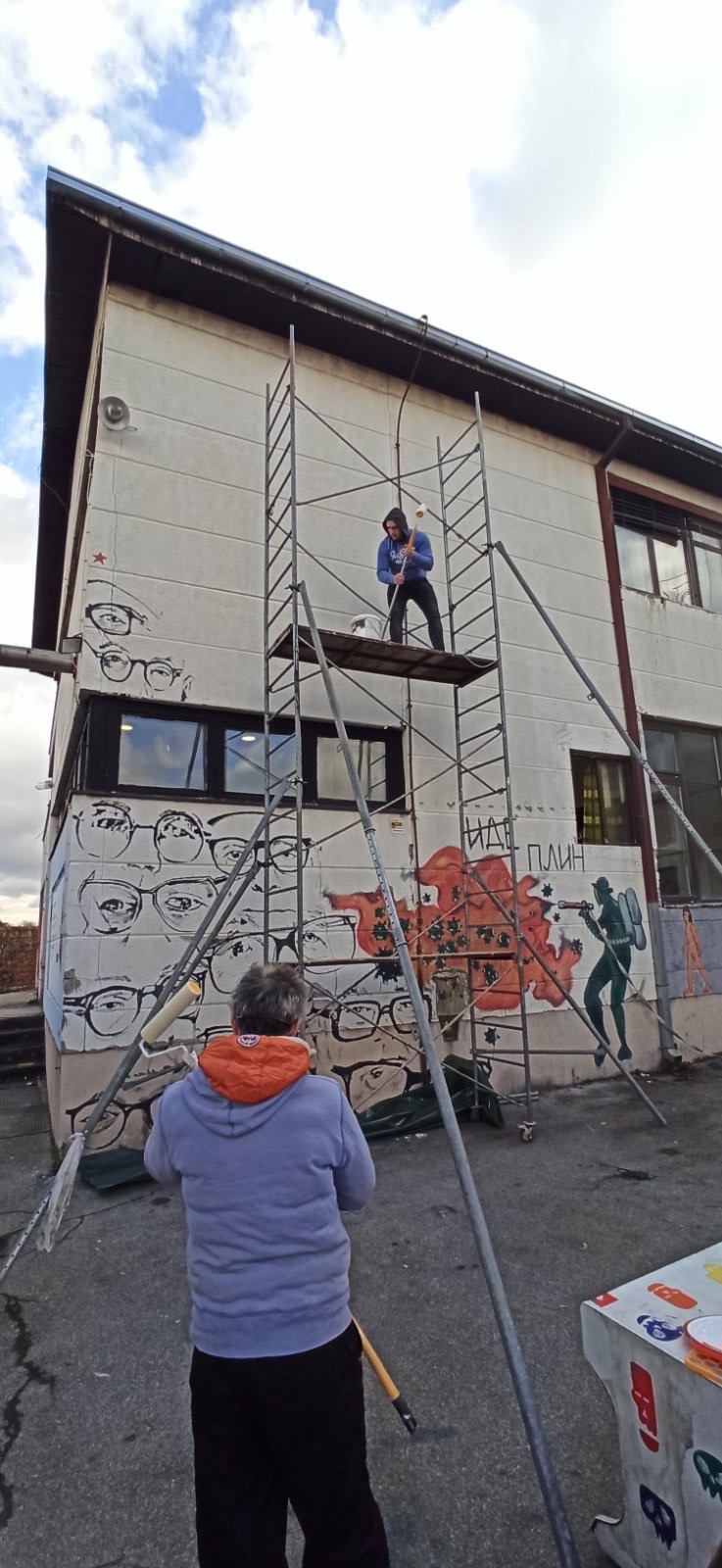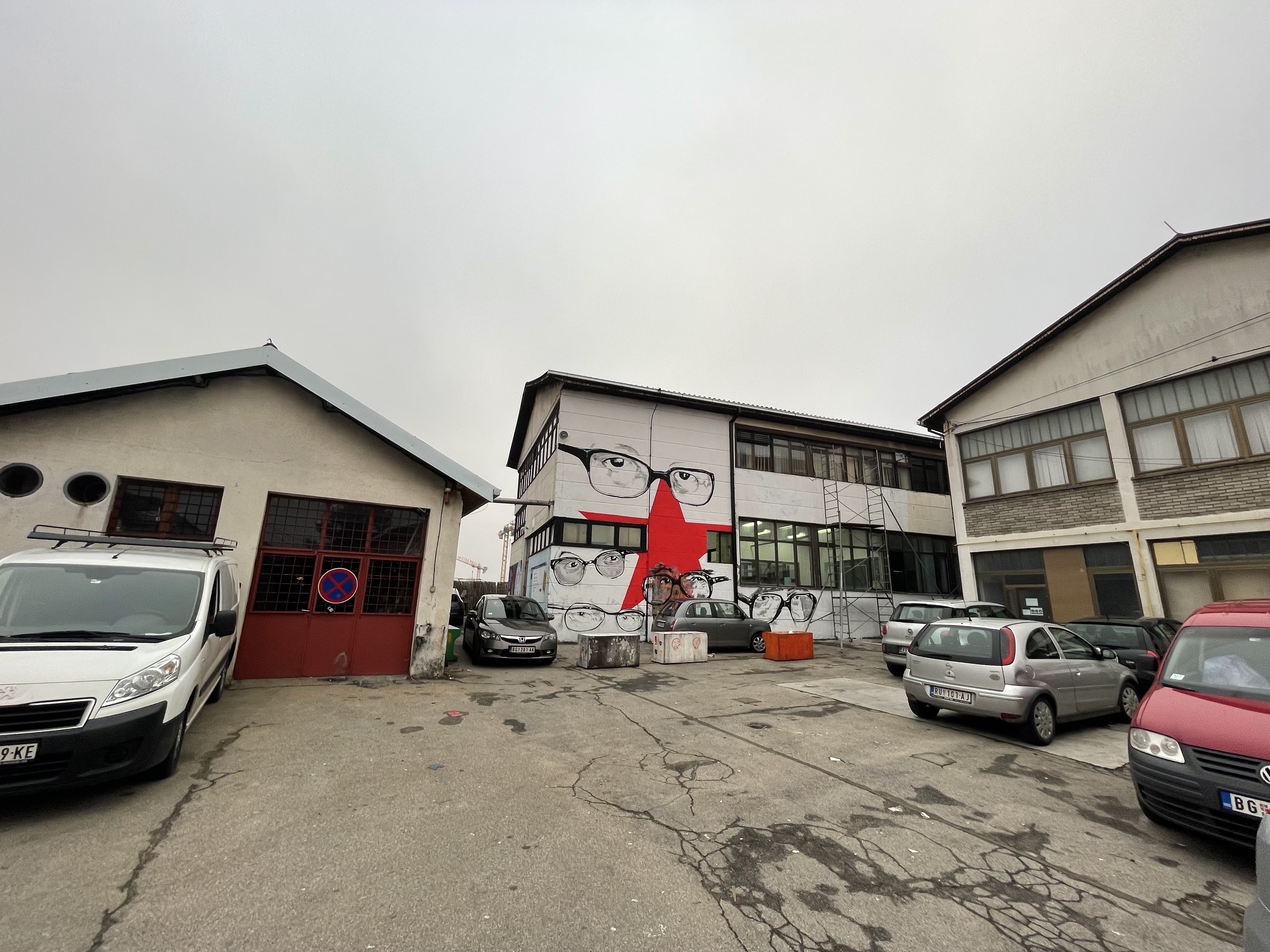 The work was presented as part of the conversation: ARTISTIC WORK IN POLITICAL AND IDEOLOGICAL CIRCUMSTANCES, which is one of the formats of the Speech program of the Rex Cultural Center, which encourages joint/group discussion and analysis of works of contemporary art. The concept is based on the experiences of the projects "Conversation about the work of art" and "Artist as an audience". This year, on the occasion of the 25th anniversary of the center's existence and operation, the program is dedicated to examining the relationship between activism and art. During the presentation of the work at KC REX, Dragomir Olujić Oluja, political scientist, Branimir Stojanović, philosopher, Jelena Vesić, art historian and Darinka Pop Mitić, artist, participated in the discussion about the work.
Project assistants: Sanja Tomašević, Vladimir Mačar and Nina Mudrinić Milovanović
Production: The mural was realized with the support of the Ministry of Culture and Information of the Republic of Serbia, 2021.